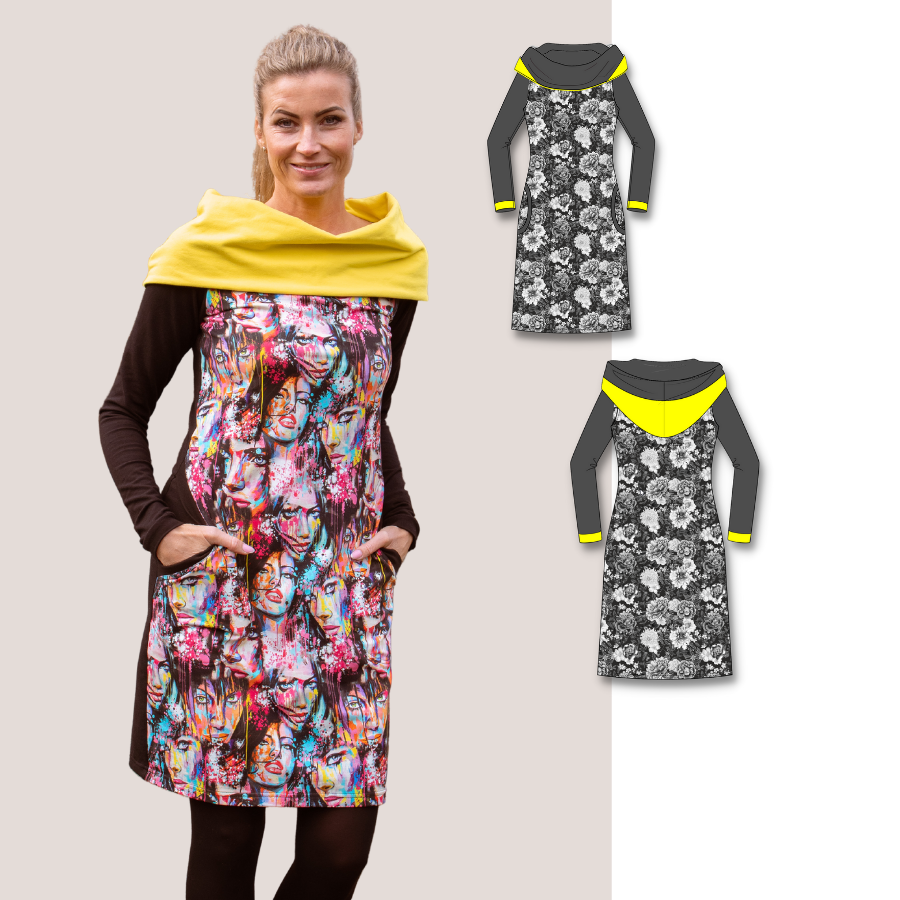 The Sarlota dress is constructed for knits. Suggested fabrics are medium- to heavy-weight knit fabrics, such as cotton, viscose or polyester knits with lycra. Our model is made in cotton sweatshirting containing 10% lycra. The pattern is simple to make, there are two round pocket on the front and set-in sleeves. The main feature of the dress is the large hood-shall collar with contrasting facing in the same type of fabric.
The dress is fitted over the bust to ensure a nice fit of the collar, then it is slightly looser over the hips.
You can buy this beatiful sewing pattern on Makerist or on Etsy!
Looking for general information on what Playful Stitches patterns include and look like? Read our article, Everything you need to know about Playful Stitches sewing patterns!