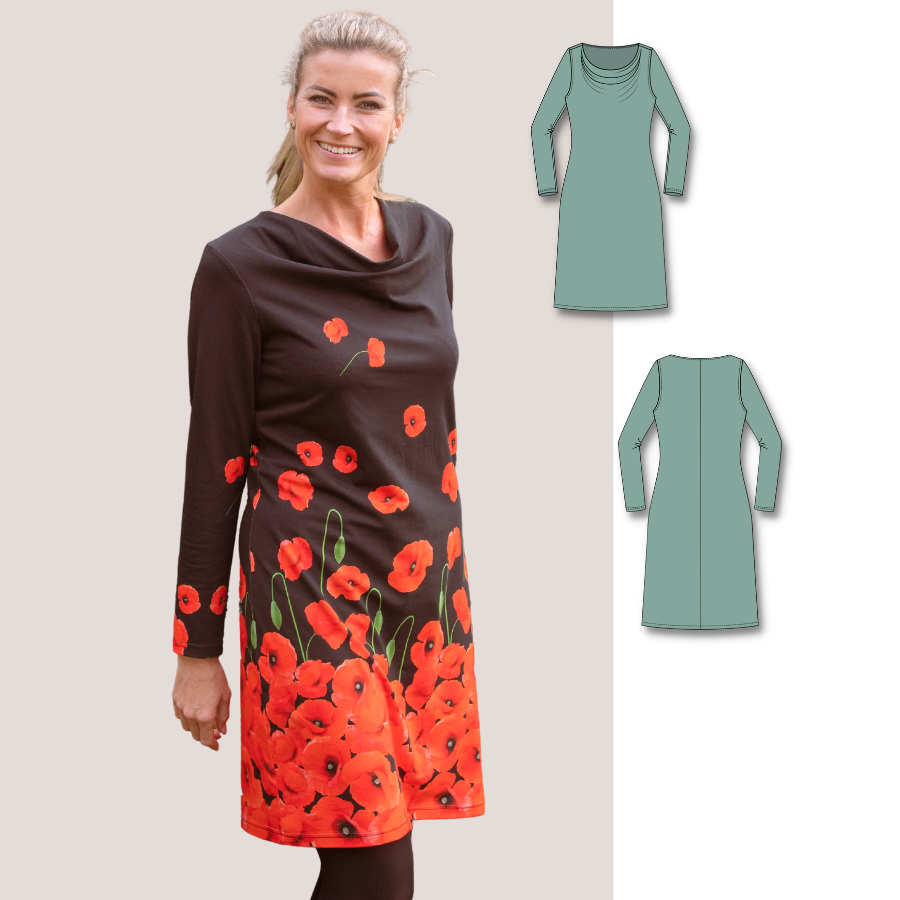 Dress Vladka is slightly fitted with back centre seam that creates a nicely shaped silhouette. It has a cowl neck at the front, a soft drape that frames the face.
The pattern is constructed for knits only. For best results, a knit with a good amount of drape is recommended.
You can also make a top using this pattern. You will find the cutting line for the top marked on your paper pattern.
You can buy this beautiful sewing pattern on Makerist or on Etsy.
Looking for general information on what Playful Stitches patterns include and look like? Read our article, Everything you need to know about Playful Stitches sewing patterns!