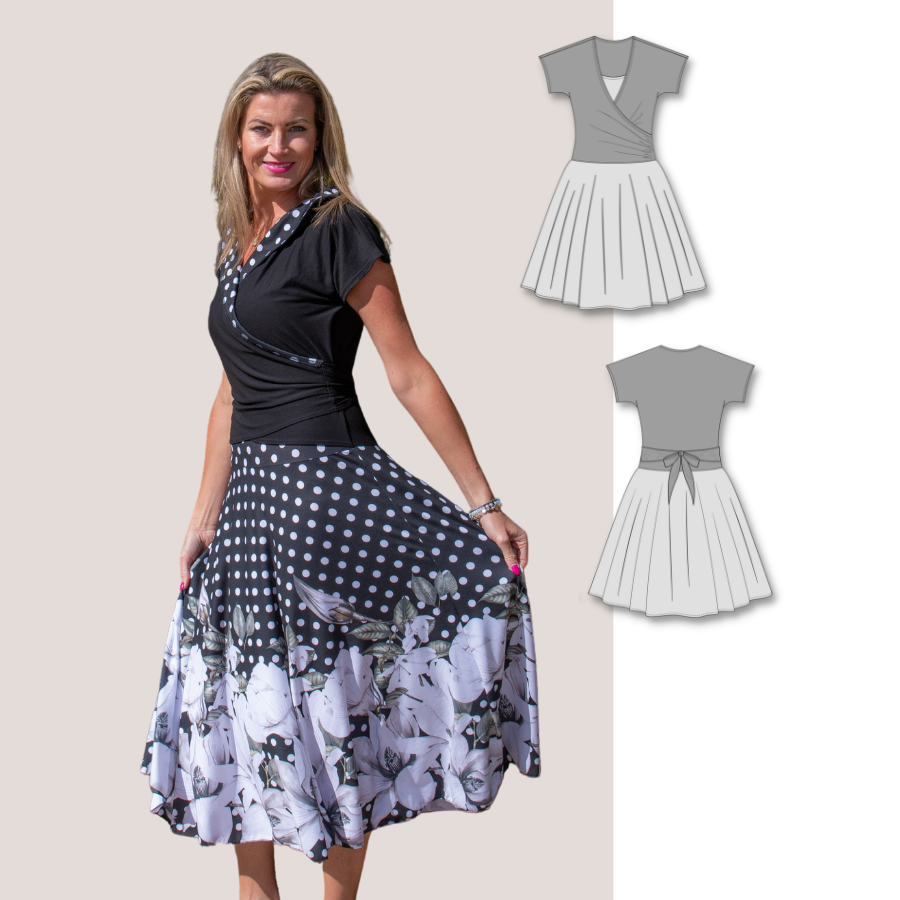 This is a beautiful and versatile dress that will suit most body types. The ties make it easily adjustable for various bust sizes. The dress features a hood that is cut as one piece with the front bodice. The hood can be made in a single or double-layered fabric. It is constructed for knits and suitable for a beginner sewist. However, it is also possible to use a light woven fabric for the skirt.
You can buy this beautiful sewing pattern on Makerist or on Etsy!
Looking for general information on what Playful Stitches patterns include and look like? Read our article, Everything you need to know about Playful Stitches sewing patterns!