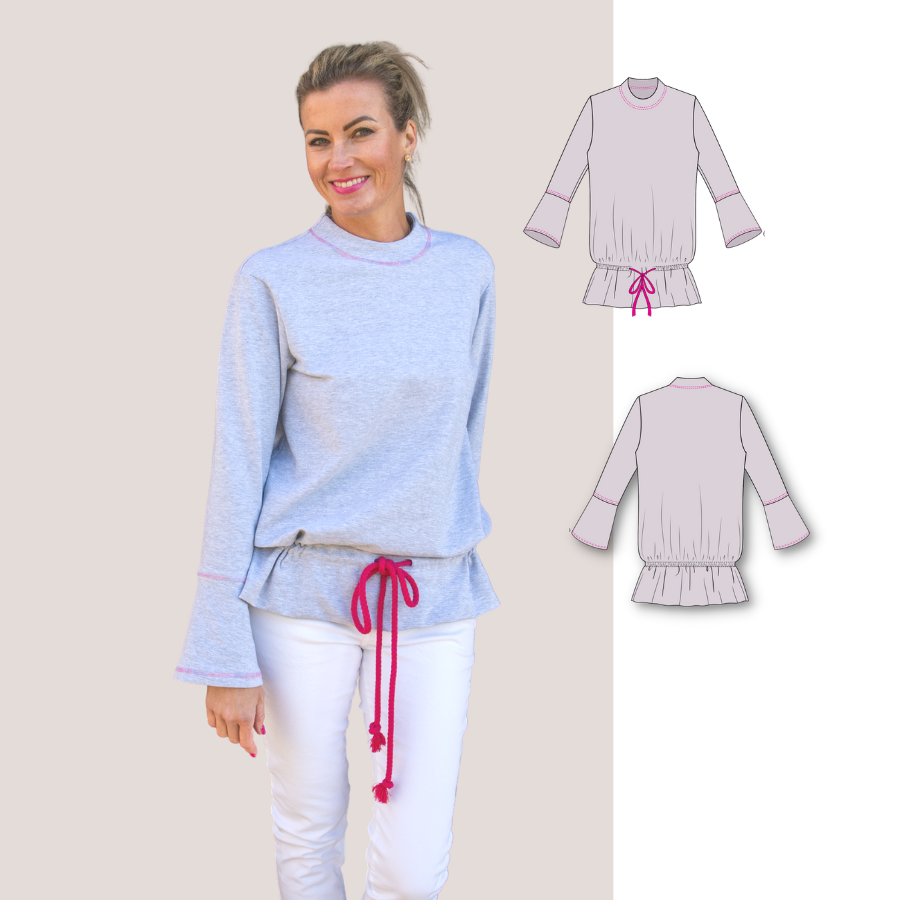 The Evelina sweatshirt is a slightly oversize design. It has drop shoulders and a grown on, stand-up collar that is lined using facing. It features slight bell sleeves. It has a casing with a string at the waist. It has a bottom edge facing cut as one piece with the bodice front and back. The pattern is designed for knits only.
You can buy this beautiful sewing pattern on Makerist or on Etsy!
Looking for general information on what Playful Stitches patterns include and look like? Read our article, Everything you need to know about Playful Stitches sewing patterns!